"Hemp is of first necessity to the wealth and protection of the country."

- Thomas Jefferson
Hemp History Week
While the hemp plant may feel like a brand new crop with prohibition of cannabis coming to an end, the hemp crop itself has rich history that's only now being rediscovered. Hemp History Week aims to preserve that rich heritage and enlighten the world about the many uses, old and new, that hemp brings to the world.
Hemp Week is the largest educational campaign about hemp in the United States and is supported by grassroots organizers, leaders from within the hemp industry, hemp farmers, and hemp advocates from all walks of life. Hemp has made a remarkable comeback in the world. While the prohibition of cannabis kept the plant away from the 20th century technological revolution, the recent reemergence of hemp suggests that future is bright and ready to boom.
This year, Hemp History Week occurs June 6-12, 2020. You can find out more about the organization and their sponsors by visiting their website or facebook page.
Celebrate Hemp with AppalachiCanna at Market 474



Saturday, June 13, 2020, AppalachiCanna will be set up at Market 474 in Grayson, Kentucky. Market 474 allows local farmers, artisans and craftsman the chance to sell their goods directly to the public in an open air market.
Come join us this Saturday from 8am - noon and register to win a gift basket!
The history of Kentucky hemp
Kentucky's history of hemp stretches back centuries. It was one of Kentucky's largest cash crops until cotton replaced the textile need and tobacco began to be grown for it's incredible value.
Hemp was used by Kentuckians to manufacture marketable products; the largest use being the manufacturing of rope and woven bagging that bundled cotton bales. In Lexington, Danville and Frankfort, thousands of yards of hemp cordage was crafted on ropewalks. A significant consumer of Kentucky hemp was the United States Navy, which needed the rope for ships' rigging.
This history of Kentucky hemp is vast and could use it's own week of celebration by itself. If you'd like to learn more, click here.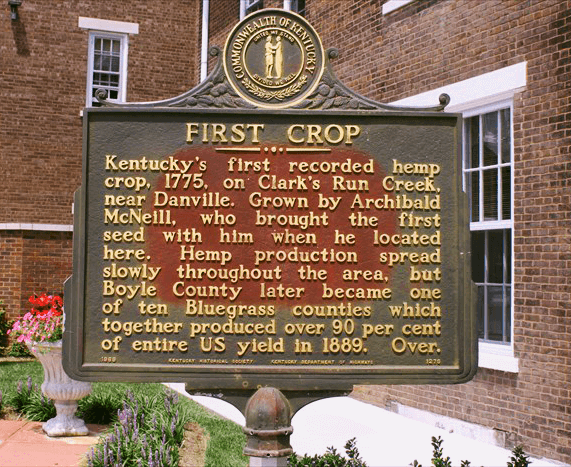 Marker 1279 marks the first crop of Kentucky hemp.
What is Hemp?
Hemp is a non-psychoactive variety of the Cannabis plant that is grown specifically for it's high CBD, low THC levels, as well as for the industrial uses of its products. Hemp is one of the fastest growing plants and was one of the first plants to be spun into usable fiber 10,000 years ago.
Hemp can be used to produce CBD oil, CBD salves and CBD smokables. It can be refined into a variety of sustainable commercial products including paper, textiles, clothing, food and animal feed.
What is CBD?
CBD or Cannabidiol, is one of the many chemical compounds found inside the cannabis plant. CBD is the second most prevalent of the active ingredients of cannabis. While CBD is an essential component of medical marijuana, it is derived directly from the hemp plant.
According to Cedars-Sinai, the reported health benefits of CBD cover a variety of conditions. It is most commonly used to treat chronic pain, anxiety, inflammation, and insomnia.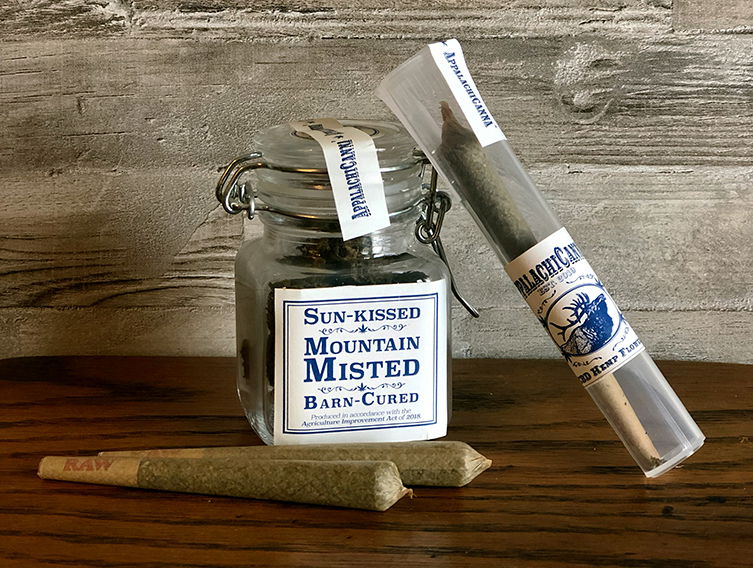 CBD Smokables: CBD Prerolls and CBD Nugs.


Thanks for reading! If you have any questions about hemp or CBD you'd like answered, just
reach out to us
! We'll get back to you with an answer and more than likely post it in an article!
– 🌿 –
Discover the benefits of organic Kentucky Hemp and CBD. Use code KYSTAG15 at checkout and take 15% off your next online order!